Career Readiness for High School
According to the World Economic Forum, 65 percent of children currently entering primary school will have jobs that do not yet exist and for which their education will fail to prepare them, exacerbating skills gaps and unemployment in the future.
The new Ontario Career Studies curriculum is intended to support students to plan for and prepare for this changing world. Leverage our resources for deep implementation of this curriculum.
Support students to reflect on their skills and capabilities, think about effective transition to appropriate post-secondary opportunities, learn about financial literacy and understand the implications of decisions on their lives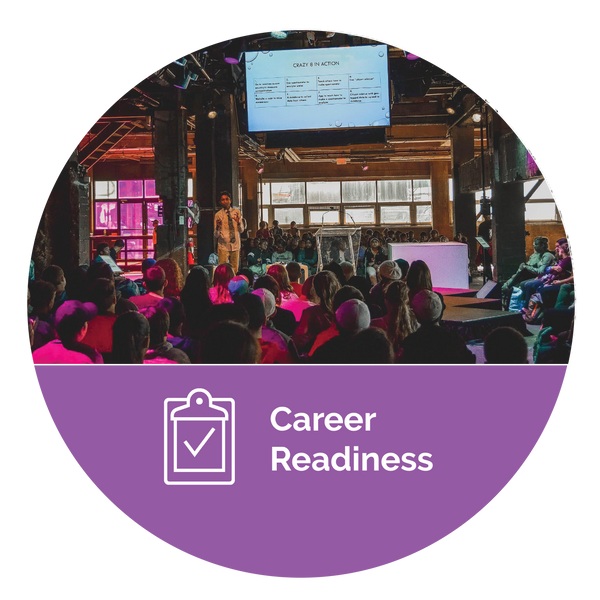 Regular price
$ 495.00 CAD
iPad app
Everything you need.
Leverage easy to implement curriculum that develops essential competencies and future ready skills while meeting education expectations.
This course contains:
Videos
Handouts
Assessment
Robust teacher's guide
Slideshows
Online support
An Incredible Experience
Developed by world-class educators, the program empowers students to take ownership of their learning while meeting learning goals and curriculum expectations.
Big Ideas Explored
Design Thinking
Global and Future Vision
Entrepreneurship
Competencies Developed
Critical Thinking
Communication
Collaboration
Creativity Exceptional Learning Experiences
Leverage our programs to provide your students with exceptional learning experiences
Tenets of Exceptional Learning
Problem Driven
Real-World Connection
Student Choice and Voice
Real Solutions
Individual Mastery
Public Sharing