New + Hot Courses for High School
Design Thinking for High School
Students will think like entrepreneurs and begin to see challenges as opportunities. They will learn a flexible, adaptable skillset that allows them to adjust and problem solve on the fly. Students will use world class tools and methods to create real solutions for local or global issues identified in the curriculum.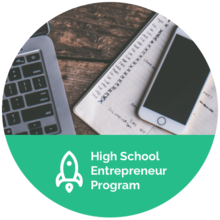 High School Entrepreneur Program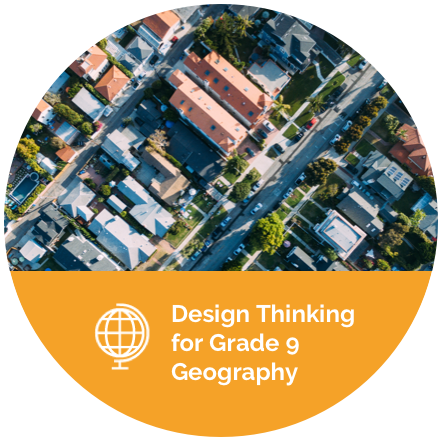 Design Thinking for Grade 9 Geography
Students will use the geographic inquiry process to formulate questions and gather research to assess the liveability and sustainability of communities around them. Students will identify community members' unmet needs, and they will propose solutions for building better communities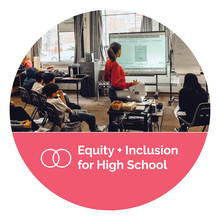 Equity & Inclusion for Middle School
Leadership for High School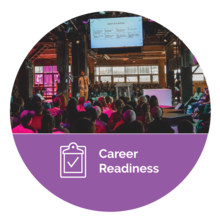 Career Readiness for High School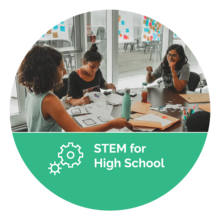 Future Skills Certificates for Middle School
Obtain official designation to grant micro-credentials to students on a variety of future skills. Through successful completion of professional development, educators gain access to premium curriculum resources and are able to run official Future Design School certificate programs for Elementary School students. All Future Skills Certificate programs are adjudicated by FDS and students receive official certificates to supplement their resumes and portfolios.
Popular Playbooks for Middle School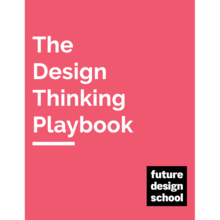 Unpack the history of design thinking and learn implementable frameworks being leveraged by top business leaders and educators.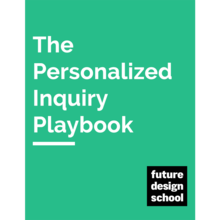 Personalized Inquiry Playbook
Learn how to empower students to take control of their learning by engaging them through personalized inquiry. Leverage best practices for crafting big questions, honouring student choice, and scaffolding ongoing inquiry.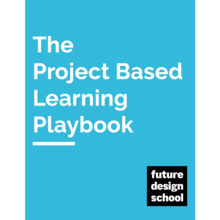 Project Based Learning Playbook
Learn best practices for implementing project based learning in the classroom. Gain insights from real world examples and leverage proven methodologies.