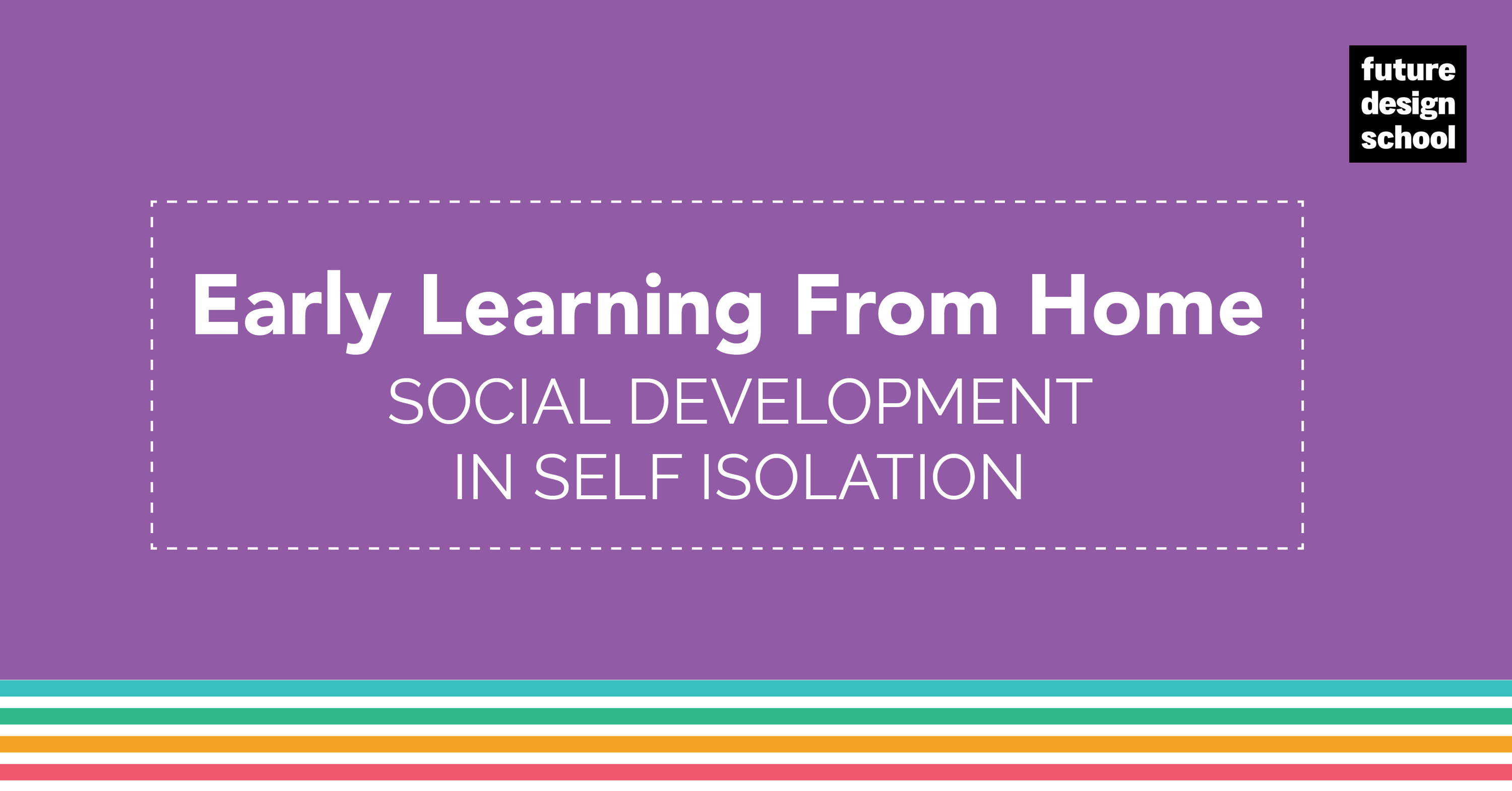 Practicing social distancing is challenging, but it does not mean we have to feel isolated and alone. This is especially important for young children and their parents, and the good news for them is that there are two silver linings to quarantine in 2020.
First, children today are growing up in the age of social media. This means that, even with social distancing as the current requirement, socialization is still possible for many families thanks to FaceTime, Zoom, Google Hangouts, Facebook Video chats, and Skype.Second, for infants and toddlers, parallel play is the socialization norm. Engaging in separate activities is what they do best! Having a peer or family member on a video call, doing similar or different activities simultaneously, is a wonderful and simple way to foster socialization and recreate parallel play for young children.
Yes, developing social skills is vitally important for young children — it is one of the five developmental domains of early learning. But there are many ways to build these skills, even without their peers present. Social skills can happen at any point in the day, from chatting with your infant or toddler during bath time to having them help you in household chores. Here are a few ideas to encourage socialization during quarantine:
These work for children of any age. For infants and young toddlers, you can set up an activity and simply prop up the screen in proximity to them so they can engage in parallel play. Older toddlers, preschoolers, and kindergarten children can use a virtual playdate as an opportunity to socialize with their friends and show them what they have been doing at home, as well as create games to play together.
Encourage story time with family and friends who are not in the house with you. This is important to help children maintain positive relationships, and is especially pertinent for infants who have not fully grasped object permanence and need experiences to see that their loved ones who are not in the home with them still exist! And if you are an early childhood educator, this is also a wonderful opportunity to stay connected with your students by holding a circle and story time. Parents and educators can also find links to daily live readings on Future Design School's At Home Learning Community Facebook group.
Engage in conversation with your child as often as you can. Ask them to explain what they are working on, and answer any questions they might have. If your children are older and struggling to grasp what is going on, it is important to be honest with them at a level that they can understand without causing fear. If you are having trouble finding the right balance, take a look at NPR's Just for Kids: A Comic Exploring The New Coronavirus.

Sometimes all your infant or toddler wants is to be with you. When possible, having them at your desk or table beside you, engaged in their own activity while you work, will help them feel important and noticed, while still allowing you to check some things off your to-do list. Including them while baking, cooking, and cleaning is also a great way to feel connected, create meaningful learning opportunities, and still be productive.

Self-Awareness Activities
Positive social development is highly connected to a positive self-awareness. So, during this time, singing simple songs and rhymes that bring attention to their bodies (like the classic "Head and Shoulders, Knees and Toes") as well as their emotions (such as "If You're Happy and You Know It"), are great ways to foster positive self-awareness and bring attention to the ways they may be feeling. Mirrors are also wonderful tools for young children; they provide an independent opportunity for them to explore themselves and their increasing self-identity. Books are a wonderful resource for children that can help them champion positive self-awareness and positive thinking. During this time of school-closures, Audible is offering it's children's audiobooks for free - all you have to do is download the app. Here are some wonderful stories you can access on audibles early learning site:

Children are extremely curious about the world, so now is the time to bring that world into your home. Helping children to understand the world, and their place in it, is another wonderful way to support positive social development and allow your children to explore the world outside their door. Here is a list of children's story books to help increase global awareness and an understanding of the world around them:

Now, all that said: try not to overwhelm yourself with creating the best learning activities, and do not judge yourself when that learning activity is the iPad or TV. We are all figuring it out together, and the most important thing right now is to find what works — for you, as well as your loved ones. The best thing we can do right now is to find positive ways to just be together; cuddle, read, bake, dance, sing, or whatever else brings peace and happiness to you and your family during a time of uncertainty.
Looking for opportunities to engage learners at any grade level across in person, blended and remote learning? Drop us a line at team@futuredesignschool.com to find out more about bringing Future Design School's professional development to your school or district!