This past week, several teams of teachers and students from across the Independent Schools Association of British Columbia came together with a collective passion to address climate change.
The challenge posed to them was, "How might we leverage technology to help solve climate change within our local community?"
---

Future Design School is on the lookout for new talent and we're looking for someone awesome to join us at our head office in Downtown Toronto.  Have you ever wanted to meet a laser tag champion in real life? How about a former Korean radio show host? Or a magician? Did you know one us is an Ironman athlete? Our people are the type of people that everyone loves working with. We're a fast-paced and high-achieving team on a mission to transform the future of education. As an integral member of the Partnerships Team, the Outreach  Coordinator is responsible for...
---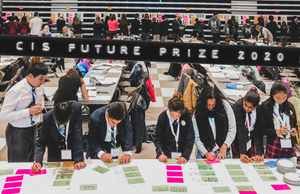 As the first month in the most pivotal decade in the fight against climate change comes to an end, a group of bright and creative minds gathered to exchange ideas and propose solutions on how to combat climate change — no, we're not talking about 
Davos
, we're talking about CIS Ontario 
Future Prize 2020
.
---
In our last Students Speak post, we shared about a student by the name of Makayla who took a 6 month sabbatical from life in Toronto to travel with her family to different parts of the world.
---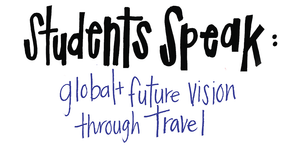 At Future Design School, we know that authentic learning is at the intersection of discovering curricular goals through real world problems. Students become highly engaged in the learning when it moves from an abstract idea to a concrete issue that they can understand in a tangible way. We believe that it's through these experiences that students start to understand their local, national and even global impact.