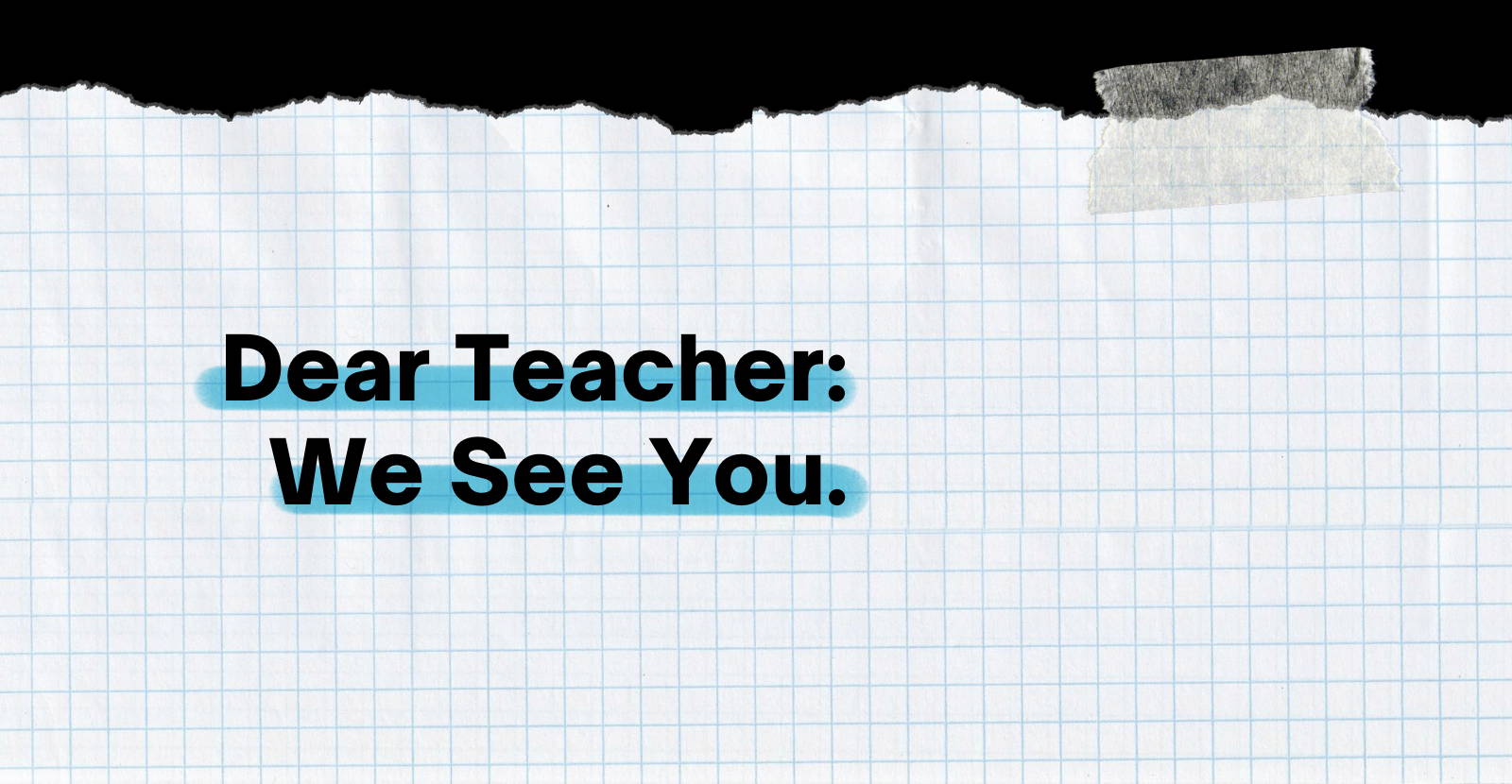 As the number of COVID-19 cases continue to rise across North America, many schools continue to host their students inside their walls each day, providing a much needed place for students to engage in their learning, participate in meaningful experiences and socialize with their peers. While the pandemic continues on, we have a new set of front line workers and they are not getting the accolades they deserve.
Teachers: We want you to know that we see you.
We see that you are staying up until all hours to plan for in person and online learning -- simultaneously balancing both in some cases. We see you bravely facing fear as you walk into your classroom, your voice hoarse from talking into a mask all day, trying desperately to make yourself heard through the double layers of fabric intended to keep you from a virus that decides who it will wreak havoc on indiscriminately.
We know that you are trying your best to support all of your students and help them to thrive in an environment of anxiety, uncertainty and lost learning. We know you think deeply about each student and are looking to engage them in meaningful experiences that will help them become exceptional people.
We have had the privilege of working with some of you as you planned for this upcoming school year with so much hope and optimism. You went into teaching because you care deeply about kids and are inspired by the impact you can have on the rest of their lives. Your role on this new front line is to help them continue to grow, learn and feel safe in a world that feels like it is imploding around them. You are doing an exceptional job -- and we are so incredibly grateful for your ongoing service.
It's a truly challenging time and you're doing an exceptional service to society.
At Future Design School we have the honour of working with educators every day and we are inspired by the incredible work we see teachers doing every day. There is so much hidden work that is happening in evenings and early mornings — getting ready for new lesson formats and having to balance an unbelievably heavy workload. We are here to help in whatever way that we can. We know that sometimes you just need a boost, a pick me up —someone to help lessen the burden — even in some small way.
As a thank you, our amazing team of educators have been designing some lessons for you to use. For free. These lessons are intended to be real world connected experiences that help to build students' future ready skills and competencies that are relevant and timely for this moment and beyond. Something that might help as you continue to lead our youth through this crisis.
Use them, share them and let us know how your students engage with them. You can download them for free from The Future Design School Lesson Bank
From the bottom of our hearts, thank you for everything you are doing to help your students. We hope that you will stay safe and well.
- The Future Design School Team