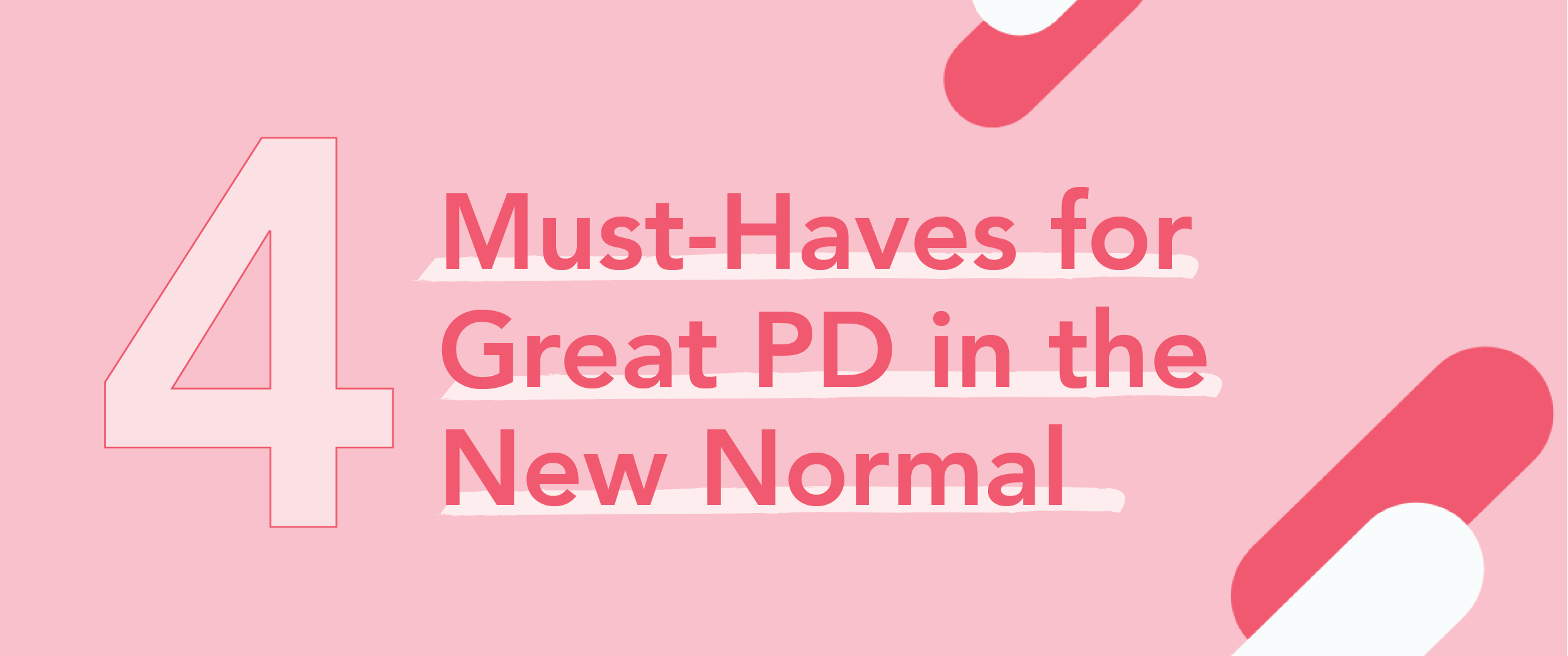 As the fog of the past year begins to lift, an urgency is building in schools to get back to providing professional development programs for teachers and staff. This transition signals a shift away from crisis mode, to a place of once again being able to look forward and imagine the future of education. In many ways, though, that future has already arrived; the pandemic taught us all a wide range of lessons, not the least of which being that synchronous time — whether in person or virtual — is precious, and needs to be treated that way.
It's a new normal. Teacher and staff needs and expectations have changed, and with that in mind, here are four important attributes of an engaging, future ready PD program.
1. Forward thinking ideas that benefit students
Teachers are hungry for guidance and inspiration that they can bring to their classrooms — tomorrow, next unit, and next year. They respond to upbuilding PD programs that offer plenty of clever ideas that can be put to immediate use, and also innovative frameworks to guide the next leap forward in their profession. In short, teachers crave PD with substance, that puts its focus in the right place.
This approach makes for a better in-session experience, but that's just the beginning. Within a school, engagement increases and overall climate and culture gets better when teachers have positive shared experiences that get them refocused on helping students — the real reason they chose education as a profession in the first place. They know that we're standing on the brink of massive change, in education and beyond, and they want to be prepared for what's to come.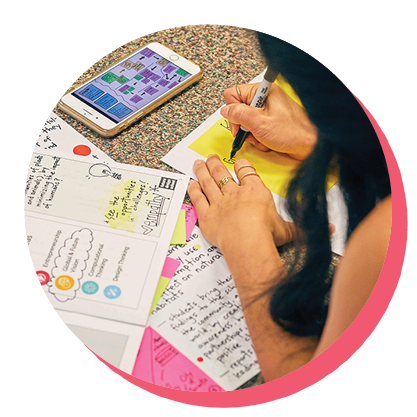 Practices like assessing in a traditional manner have been called into question this past year, and there is no better time to make deep change in this area. Future Design School's Journey Based Assessment program empowers teachers to use the process of learning itself as an assessment tool, and move away from timed evaluations and lockstep lessons. It's PD at its best: inspiring yet applicable, and delivered by educators who model best practices that can be put to immediate use in the classroom.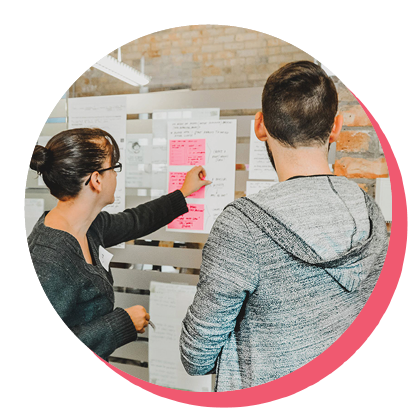 Hack Your Curriculum is one of Future Design School's most popular PD programs, and for good reason: this program is designed to deepen and amplify strategic areas of pedagogical focus for each school's unique context. Interdisciplinary courses, real world connected problem solving, and project based and experiential learning are just some of the areas of focus for schools we are working with right now. Our team of teacher-facilitators are experts at unpacking standards and expectations, and helping to bring them to life in a meaningfully student centered manner.

2. Strategic Reflection and Goal Setting
Now more than ever, it's vital for school leaders to send the message to their teachers and staff that all of the amazing work that's been done in the past year has not been in vain. This is a chance to honour that effort, and then move forward to collectively set goals for student success, and have everyone rally around them. This goes beyond course content, though; ultimately, students benefit and learning outcomes improve when schools are able to build on experiences that require perseverance, resilience, and creative problem solving — in other words, all of the skills and attributes that have been on full display since last spring.
Despite its many hardships, the pandemic also served as an incubator for new ideas, and acted as a fast-forward button on several emerging trends in education. This means there's a golden opportunity, right now, to bring together teachers and staff and facilitate a conversation about what worked, and how to continue to build forward as a school. This is difficult to do on your own, though, which is where PD comes in: engaging with an expert educator-facilitator is a great way to strategically look in the rear view mirror, and then focus on the road ahead.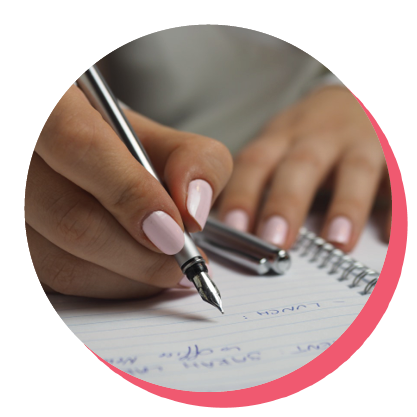 Schedules, timetables, parent communication, teacher collaboration — the pandemic spurred massive change in education. Future Design School provides strategic support for managing change that has a deep impact on student experience, and helps school leaders identify and build upon the best of your team's recent innovations. Team retreats, school year closeout sessions, and kickoff learning opportunities to start the new school year — these are just some of the ways our team can support yours to move into the new normal.
3. Technology enabled learning strategies
Speaking of building upon the investments of the past year, great PD in this moment needs to leverage the significant human and financial resources that schools devoted to upgrading their use of technology during the pandemic. More teachers than ever before are confidently creating online resources and using digital tools to connect with their students, and these are skills that will absolutely need to be fostered in the months and years ahead.
The question school leaders need to answer is "What comes next?" Professional development programs that focus on (and use) the latest technology enabled learning resources provide a window into the future of education — one that empowers teachers to meet students where they're at, and provide exciting learning opportunities along the way.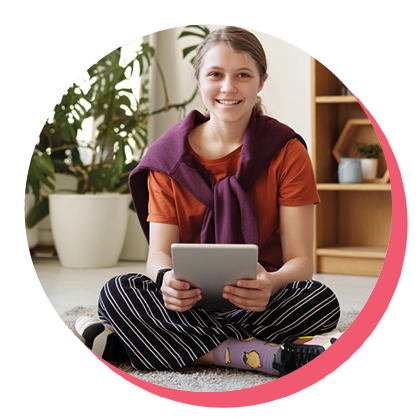 Future Design School has spent the past year helping school leaders prepare their teacher and staff teams for the new normal. Our Designing Engaging Flexible Learning program builds on a year of rapid innovation and helps schools build a future ready model that leverages the best of each modality of learning; using in-person time for discourse and sustained inquiry, and online time for content consumption, revisiting concepts, and one-on-one connections. In addition, leveraging technology when fully back in school can add to classroom dynamism and give all students voice and choice in how they learn and display their knowledge and skills. We can support each school's unique model for learning — hybrid, hyflex, and in person technology enabled models.
4. Connection and team building
Productivity, practicality, and strategic alignment are all essential components of great PD, but in order to set the stage for that work, a program must also be energizing, engaging, meaningful, and (dare we say it?) fun. This is especially true right now, since there's been precious little time for connection and team building — and because teachers and staff have so many new learnings, ideas, and experiences to share with one another.
A PD program that lets teachers collaborate and connect, using innovative tools that also demonstrate creative ideas and strategies for their classes, can breathe new life into a learning community. And after more than a year of crisis mode, that kind of experience is just what the doctor ordered.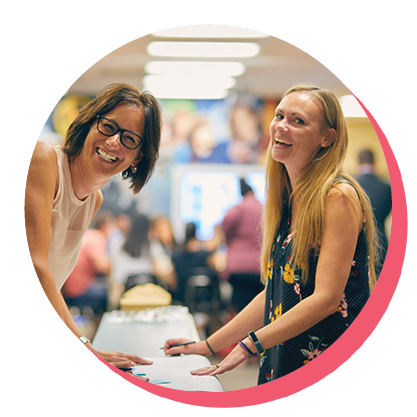 The Creating Dynamic Learning Experiences program from Future Design School uses a collaborative, community-building approach and the latest digital sharing tools to inspire teachers and staff to design dynamic content and individualized progression frameworks for their classes. And it works — ideas generated in our sessions are now in place in thousands of classrooms across North America, and around the world.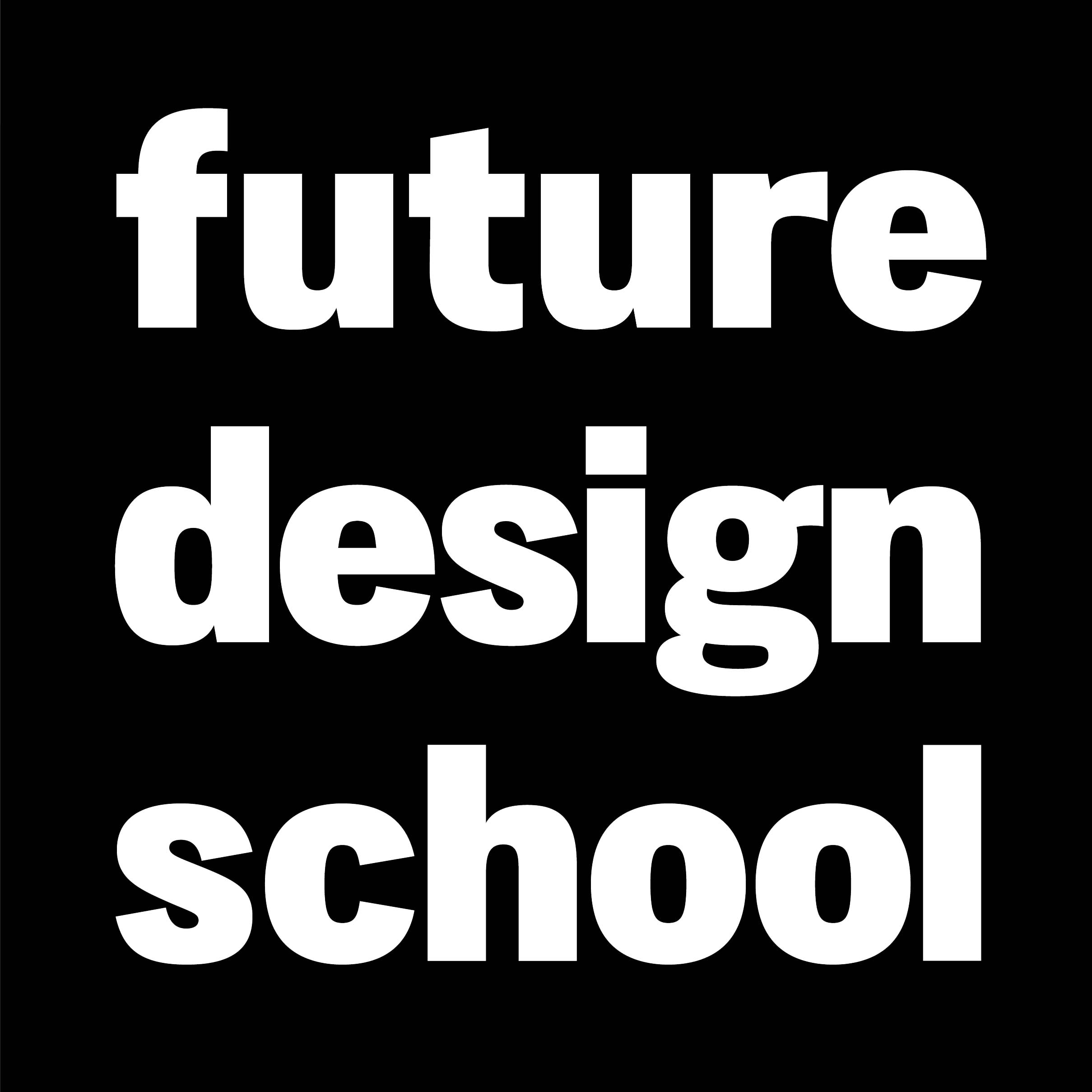 Context based. Student centered. Deeply engaging, actionable, and implementable. Future Design School's professional development programs are designed, built, and led by our team of educators, and customized for your learning community. Connect with us today to learn how we can provide sustained PD to support your school. Set up a meeting with our Managing Director, Sandra Nagy, by emailing sandra@futuredesignschool.com, or 1-800-975-5631.