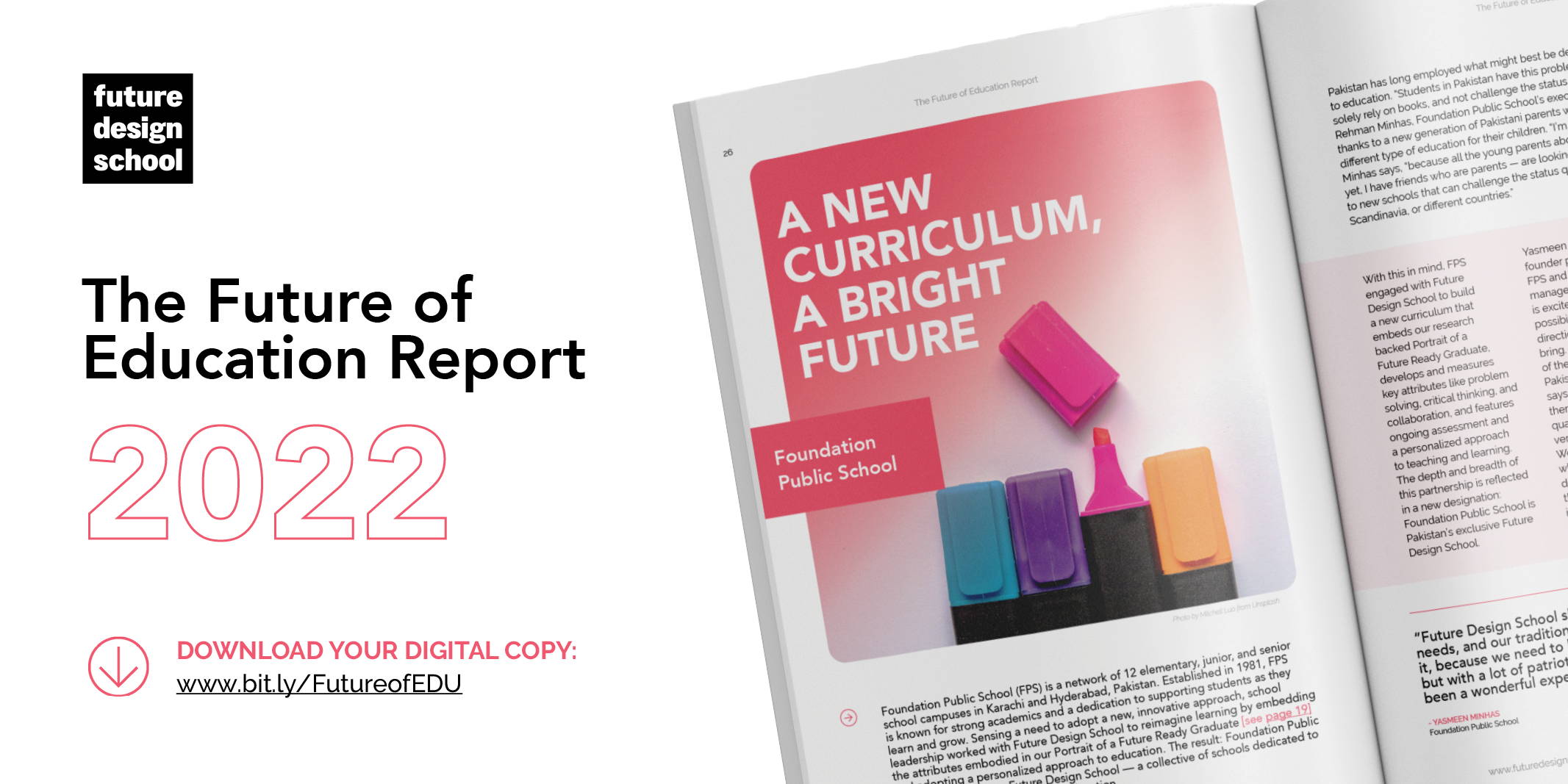 Foundation Public School (FPS) is a network of 12 elementary, junior, and senior school campuses in Karachi and Hyderabad, Pakistan. Established in 1981, FPS is known for strong academics and a dedication to supporting students as they learn and grow. Sensing a need to adopt a new, innovative approach, school leadership worked with Future Design School to reimagine learning by embedding the attributes embodied in our Portrait of a Future Ready Graduate and adopting a personalized approach to education. The result: Foundation Public School is now, also, a Future Design School — a collective of schools dedicated to a shared vision for transforming education.
Pakistan has long employed what might best be described as a very traditional approach to education. "Students in Pakistan have this problem, this gap, where we're just taught to solely rely on books, and not challenge the status quo and follow our own interest," explains Rehman Minhas, Foundation Public School's executive director. But that tide is now turning, thanks to a new generation of Pakistani parents who are looking globally and seeking a different type of education for their children. "I'm thinking from a parent's perspective," Mr. Minhas says, "because all the young parents about my age — and although I'm not a parent yet, I have friends who are parents — are looking at schools, and everyone's looking forward to new schools that can challenge the status quo and can bring in new philosophies from Scandinavia, or different countries."
With this in mind, FPS engaged with Future Design School to build a new curriculum that embeds our research backed Portrait of a Future Ready Graduate, develops and measures key attributes like problem solving, critical thinking, and collaboration, and features ongoing assessment and a personalized approach to teaching and learning. The depth and breadth of this partnership is reflected in a new designation: Foundation Public School is Pakistan's exclusive Future Design School.
Foundation Public School is Pakistan's exclusive Future Design School.
Yasmeen Minhas, a founder principal of FPS and part of its management team, is excited by the possibilities this new direction is poised to bring. "More than 50% of the population of Pakistan is youth," she says. "We think that there is a need for better quality schools, with a very good curriculum. We need young people who make good decisions and think for themselves. This is what is generally missing in Pakistan."

The new curriculum launched this fall as a pilot project at one Foundation Public School campus, supported by extensive and ongoing PD from the Future Design School team. Teachers from other campuses will be visiting throughout the year to learn more about the new approach before it rolls out to 3,000 students across the school network, and facilitators are also working with the management team to help educate parents about the changes taking place. This holistic support from Future Design School has been vital, Mrs. Minhas says.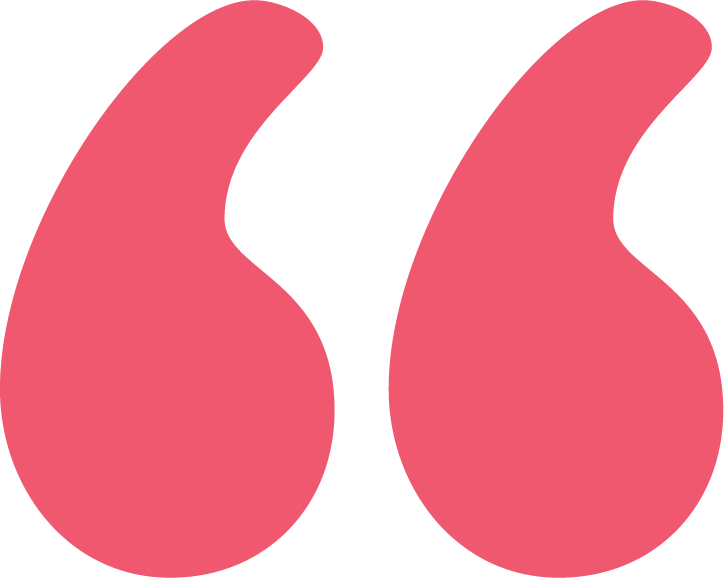 "Future Design School shows a lot of patience and understanding to our needs, and our traditions and our culture. There's a lot of respect for it, because we need to have an international curriculum in our schools, but with a lot of patriotism and respect for our cultural beliefs here. It's been a wonderful experience working with them."
- YASMEEN MINHAS, Foundation Public School
Navigating change is often challenging, but it works best when it begins from a position of strength. For this reason, an asset based approach was used for the new curriculum and strategies being developed at Foundation Public School. "The process started with listening, understanding cultural nuances, and the teaching and learning that was taking place in the current classrooms" says Future Design School Managing Director Sandra Nagy. "Foundation Public School has done tremendous work for 40 years, and serves a vibrant community. Our goal was to honor that history, while also shining a light on those vital, future ready attributes that we know students will need to succeed in the years to come."
The result: broad support from all stakeholder groups, including school leaders, teachers, parents and students. "We have a very strong foundation, and still do," Mr. Minhas says. "The reason we've hired Future Design School is to build on this foundation — not to tear it apart, but to see what works and then build on from there. Our roots have always been about developing the entire child, helping them in becoming a problem solver, an independent student — but we were lacking that expertise on exactly how to do that."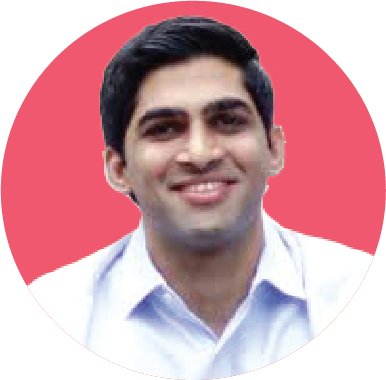 "With Future Design School, we're building on developing the entire student — breaking away from this tradition of relying on textbooks, and giving students their own choice of what to do, what to learn, and how to learn."
- REHMAN MINHAS, Foundation Public School
It's a winning strategy, poised to benefit Foundation Public School and its learning community, and by extension, the broader community as well. "It's more about developing the student," Mr. Minhas says. "That's what we're trying to focus on: How do we develop human beings? How to develop good citizens — people who are empathetic, care about the country, care about others, care about justice. That's the movement that we're seeing in this country."